Diversity, Equity, Inclusion and Social Justice at Blue School
Our goal is to create and maintain a school culture that welcomes, recognizes, and celebrates diversity in all of its forms, including, but not limited to, diversity of socio-economic background, culture, physical appearance, race, national or ethnic background, gender, gender identity, gender expression, sexual orientation, family structure, religion, perspective, physical disability, learning style, linguistic difference, and age.
We strive to foster trust, empathy, and conscientiousness through our pedagogy, operations, and activities, both inside the classroom and in our larger school community. In addition, we continually examine how bias and privilege affect our perceptions of the world around us and what we can do to challenge and change any biases we might currently hold, no matter how discomforting they may be to confront.
Blue School's commitment to diversity requires the support and participation of our entire community. The daily work of students, staff and parents draws a direct line to our vision of a more equitable, diverse, harmonious, and inclusive world.

Social Justice in Action
Diversity, equity and social justice work are priorities throughout Blue School. From classroom curriculum to affinity groups to professional development for faculty and staff to committees and work groups, this work is visible and palpable. Students, teachers, and staff are all a part of creating a school in which everyone is welcome and seen, in which all community members know that they can bring all of their identities into the classroom.
Here are just a few examples of the ways that social justice work and activism have shown up in classrooms:
Pre-primary
What is a family?

Breaking the binary in 4s

Wholeness through difference (reflecting on Mixed Me!)

Sharing paintings and songs at St. Margaret's House

Primary
Civil rights and social justice through the lens of American history

Immigration deep dive

Gender in fairy tales

Whose story gets told / who has a seat at the table

Playgrounds, neighborhood and access

Plastics research / book and sign making

Study of outsider artists

Middle School
Race and gender conversations through the lens of the industrial revolution

Gender Justice Collective

Climate science and climate justice

Equity and access related to food justice

Examination of the industrial food chain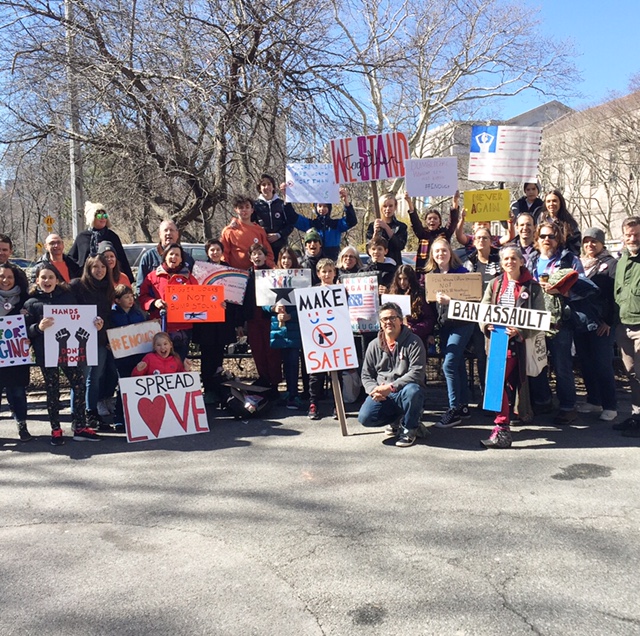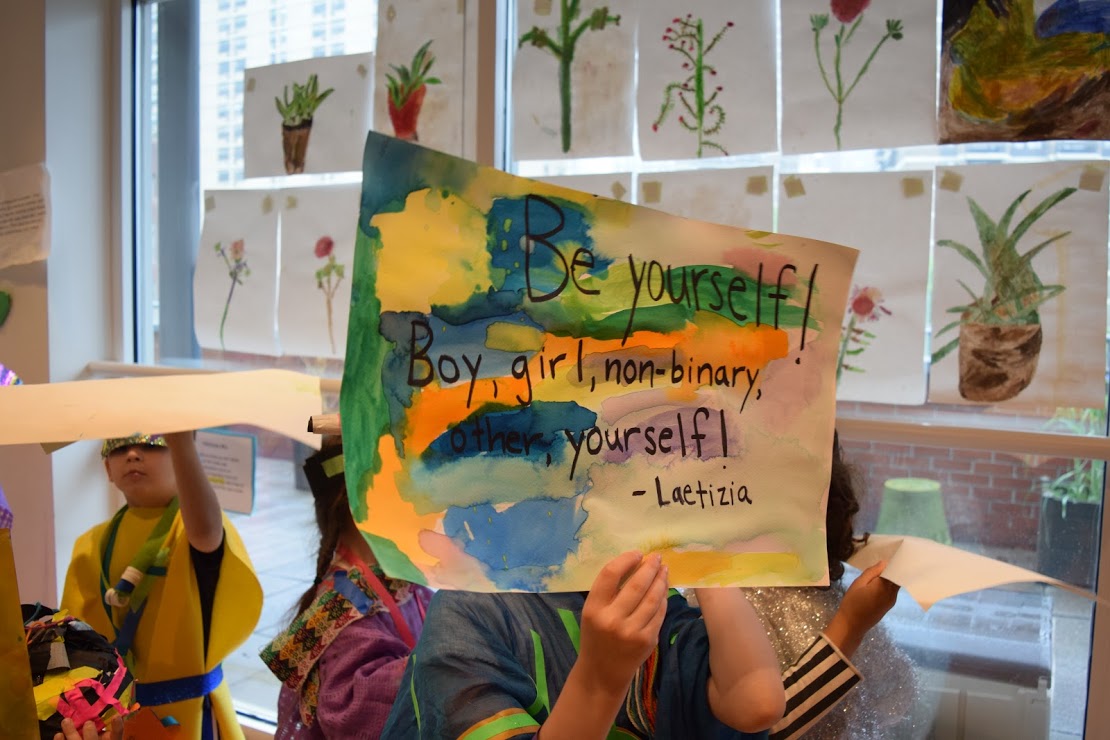 Community members at Blue School participate in committees that forward the work on diversity,
equity, inclusion and social justice at Blue School:
Diversity Committee: made up of faculty and staff

SEED (Seeking Educational Equity and Diversity)*: made up of faculty and staff

Parent SEED (Seeking Educational Equity and Diversity)*: made up of parents

Dalton Conference Working Group: made up of students, parents, board members, faculty, staff
*SEED is a peer-led professional and personal development program that promotes change through self-reflection and other personal dialogue and builds capacity for a more equitable curriculum and community.
Blue School families participate in affinity groups:
Cross-Divisional Parent Affinity Groups at Blue School are intended to promote a sense of belonging for all of our community members by increasing formal and informal points of meaningful connection across and within the community. Affinity Groups are generally organized around specific dimensions of members' identities and experiences, especially those that are generally under-represented or frequently mis-represented in dominant culture(s) and discourse(s). These groups are initially organized and facilitated by a Blue School staff or faculty member whose facilitative role recedes as parents themselves begin to set the course for the group(s). The frequency and timing for meetings as well as the particular format, activity or topic varies according to the needs of the group.
We hope that these Parent Affinity Groups will help to forge deeper bonds and supportive networks between parents and families across all divisions, and further reinforce and grow our commitment to promoting diversity and inclusion.
Groups that have been active at the school include:
LGBTQ+ Parents and Families Affinity Group: This group includes parents (or parents of children) who identify as LGBTQ+.
Parents and Families of Color Affinity Group: This group includes parents of color and/or parents whose children and/or partner is of color.
International Parents and Families Affinity Group: This group includes parents from families where at least one member is originally from or formerly affiliated with a country other than the United States.
Parents of Children with Learning Disabilities and Differences Affinity Group: This group is open to parents whose children have diagnosed learning disabilities or experience some particular struggle with aspects of learning that may not carry a diagnosis.

Blue School is dedicated to supporting and providing rich professional development opportunities for faculty and staff. Over the past few years, members of our faculty and staff have attended:
NAIS: People of Color Conference

Dalton Conference

Little Chairs / Big Differences

White Privilege Conference

Border Crossers

Ali Michael Private PD for Staff and Faculty

Ali Michael through Dalton Conference

Robin DiAngelo through NYSAIS

NYSAIS Diversity Conferences

SEED Leadership Training

Chris Crass (sponsored by Maple Street, Blue School, Brooklyn New School)